Champion Caroline Laurent shares her expert tips for getting more people to your Sessions, working with young people and being adaptable.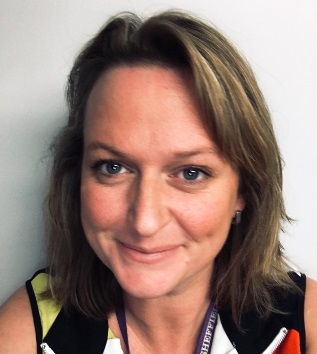 I work for Sheffield Theatres and we began working towards becoming a dementia-friendly organisation in 2016. We started by running regular Information Sessions for our full team and we've started inviting family and friends to the Sessions after a request was made from people who felt their family would benefit from these Sessions.
If you're able to open up your Sessions so that your attendees can invite along their family and friends, you can really simply increase your audience and the impact of your Sessions.  
The theatre holds dementia-friendly performances through the year and we feel strongly that everyone who works with us should have the opportunity to become a Dementia Friend. Casts and crews have told us they really appreciate learning more about what it is like to live with dementia. We recently had a cast speak to us after the Session to suggest creative alterations to their show, to further support our guests.  
I also run Sessions outside of work, particularly for young people. At the school gate, a friend who's a governor asked me if I would be interested in running Dementia Friends Sessions in the school. I ended up running Information Sessions in each classroom from Year 1 to Year 6 over two days! I now go in to the school each year to run a Session for the new Year 1 class. I also organise an Information Session for parents in the school hall, so they are aware of what we are talking to their children about and are able to support their conversations at home.
Dementia is now part of the school conversation and the school takes their choir to a local community group which includes people living with dementia where they all sing songs together.
One important thing I learned when running these Sessions is that so many students have experience of dementia and can have lots of questions. So it's important to remember to allow time during your session to answer their questions. There is a Frequently Asked Questions guide you can use to help you answer these questions and you can find it on your dashboard under Session resources, then under Children & young people.  
It's also best to make your Sessions really interactive and inclusive, so that as many students as possible can take part in the conversation and activities. For example, when I'm doing the 'My Brain' activity, I ask a teacher to choose one student to write the answers on the sheet so it's not just me talking and writing. Then we're doing 'Making the Connections', I have some of the students holding the wool, some more students standing behind with the slips of clothing items, and another student to be ready with scissors. This means more people can take part in the activity and they take much more away from it.
In my first ever school Session I had every table using the wool, slips and scissors and I was all over the place! Being able to adapt and change your method from previous experiences is important and makes your Sessions better and better. In the second classroom I used the method as outlined above and it made the activity go much more smoothly!