1 Million Minutes with Good Morning Britain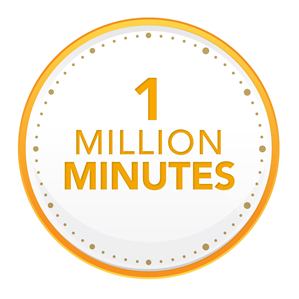 Thank you for pledging to give 60 minutes to become a Dementia Friend with Alzheimer's Society for Good Morning Britain's 1 Million Minutes campaign.
Lockdown has increased loneliness for millions across the world in the past 20 months - and people living with dementia face social isolation more than ever.
This year's campaign is looking at the many faces of loneliness, recognising it in ourselves and others and doing what we can to end it. By pledging just an hour of your time and becoming a Dementia Friend, together we can see it, know it, end it.
Become a Dementia Friend
---
Why become a Dementia Friend?
It has never been more important for each of us to talk about feeling lonely. Too many people living with dementia feel isolated from their community, but by becoming a Dementia Friend, you can help raise awareness so people with dementia can live the life they want.
Being a Dementia Friend means taking actions, whether they are big or small, to raise awareness and understanding in your community. It doesn't have to be much, but by visiting someone with dementia to being more patient in a shop, you will be making a difference.
Watch the video or attend a live online Session to get involved.
Become a Dementia Friend
---
Find more information and support visit Alzheimer's Society's website. 
---