Dementia Awareness Week 2017 was an absolutely fantastic week full of fun, support and most importantly a shared vision in Uniting Against dementia. Dementia Friends Champions across the country championed their extraordinary enthusiasm to create thousands of new Dementia Friends through a host of Information Sessions across communities - there was even a dancing flash mob!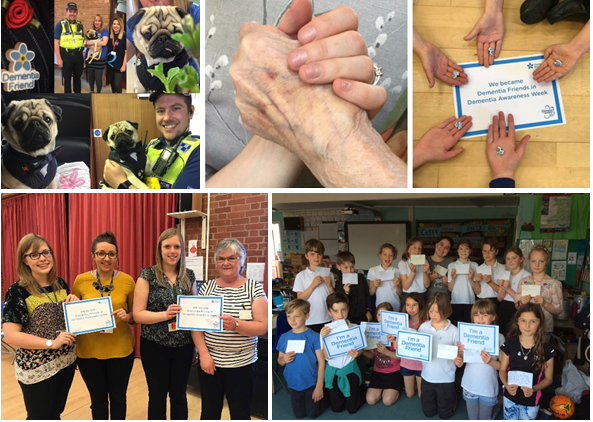 Photos by @therapypugalfie, @jwb49079, @KellyBgBaby

With over 20,000 Dementia Friends created during DAW2017 we are ever closer to ensuring we create a society where dementia cannot be ignored.

Let's take a closer look at some of the exciting activities that took place throughout the week: 

Across many industries, organisations showed their commitment to increasing awareness amongst staff members. Here are just a few of those who got involved:
Explore our
Dementia Friends twitter page
to view a whole host of organisations who showed their support throughout #DAW2017.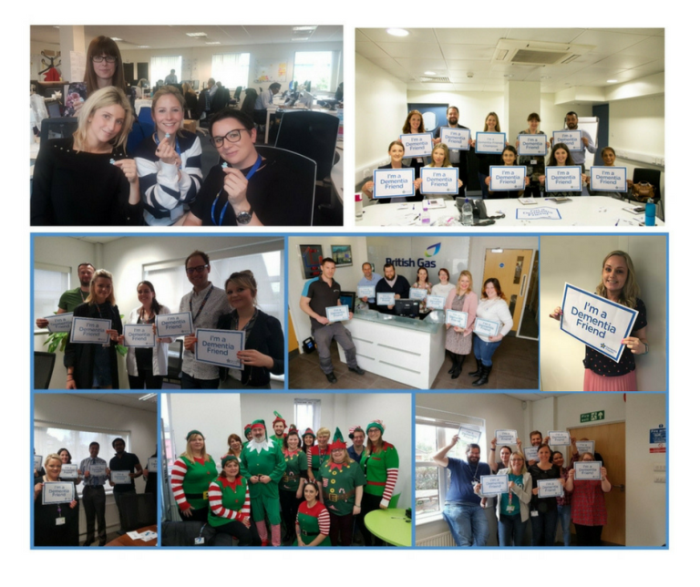 Photos by @BritishGasNews and John Lewis,
Our commitment to spread awareness and reach out to all communities is paramount to tackling the stigma surrounding dementia. The younger generation who will shape the way future society thinks, acts and talks about dementia had a prominent role throughout the week. Here are some great shots of our young Dementia Friends: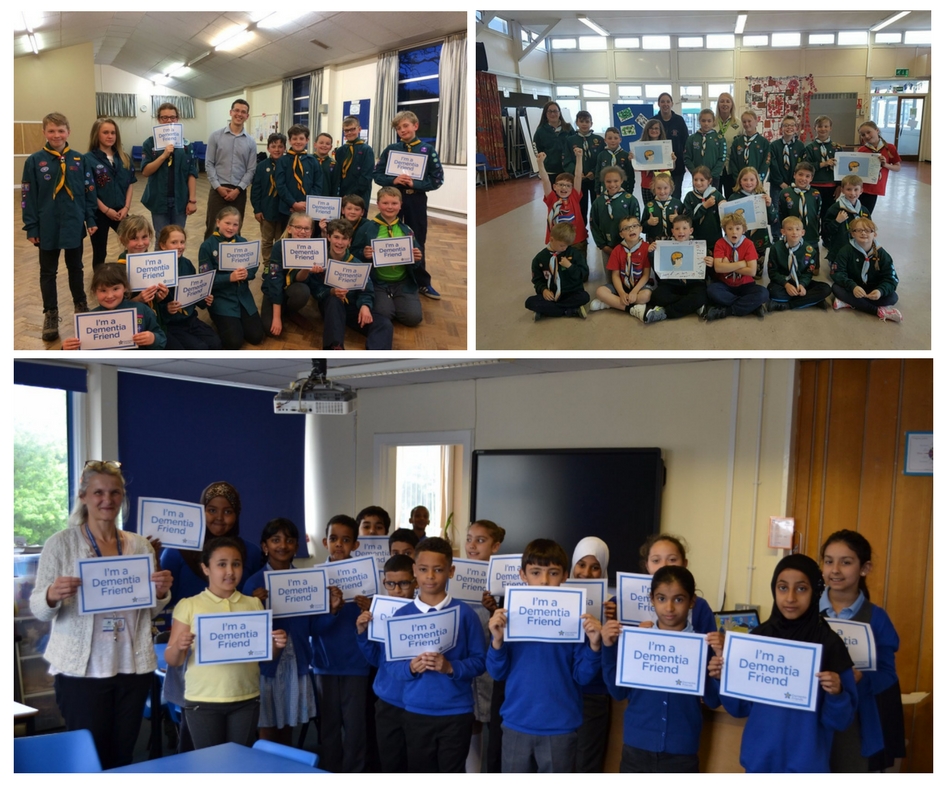 Photos by @cdflibraries, @rightathome_SC, @AimeePackwood
Support also spread across the pond to the British Consulate General in New York where 13 new Dementia Friends were made.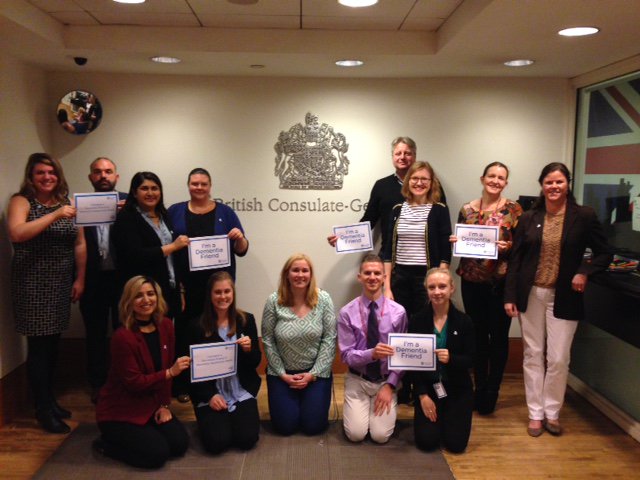 And of course there was plenty of delicious cakes up for grabs;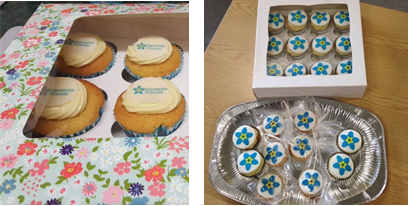 Photos by @lenewood and @PriscillaKlavax
Thank you all for your incredible support during Dementia Awareness Week 2017. With all your efforts combined we can continue to encourage each other to provide the best support we can to the thousands of people affected by dementia. We can do this!