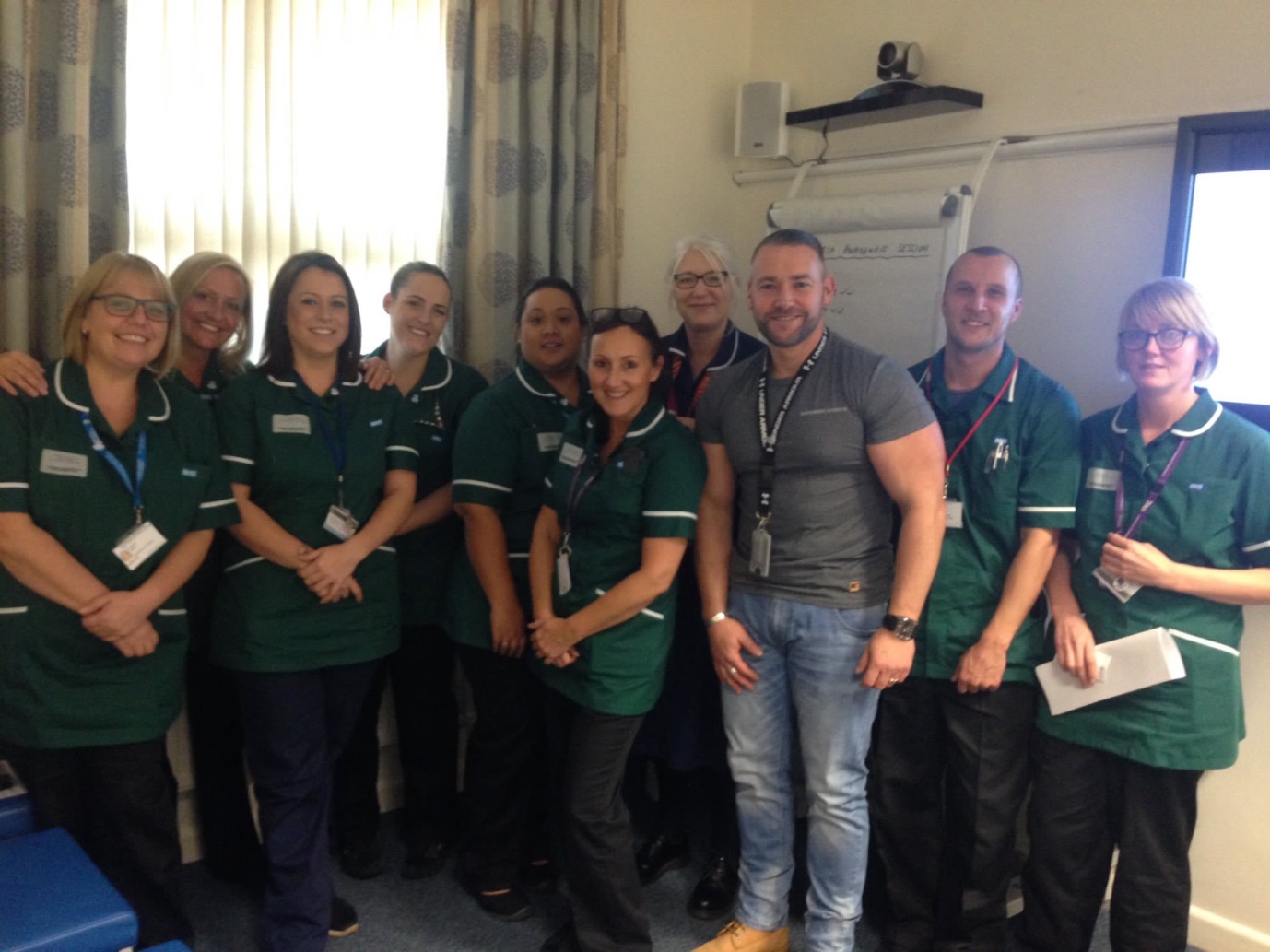 Neil is a Dementia Friends Champion, Inspector for West Yorkshire Police and Chair of Dementia Friendly Todmorden. He finds the three roles complement each other saying "I am very proud of being a Dementia Friends Champion, which has allowed me to meet some wonderful people when delivering Information Sessions and from this it has opened doors to enhance better partnership working in my role as a Police Inspector and being the Chair of Dementia Friendly Todmorden." Read more about Neil's experiences as a Champion below. 
In Neil's own words:
I decided to attend a Champion Induction after I was asked to become part of Dementia Friendly Todmorden and I realised that my knowledge of dementia was lacking. This was fantastic to bolster my learning and enable me to deliver Dementia Friends Sessions to other Police Officers. This meant that when they were carrying out their duties they could recognise the signs and symptoms of someone living with the illness and help them. 
I started off delivering the sessions to Police Officers and Police staff, then went on to deliver sessions to many different partner agencies e.g. Calderdale Royal Hospital staff, Local Councillors, GP's and Nurses at Health Centres, Community Matrons, Housing staff, Business owners and many more. I still deliver the way I was initially trained as it is effective in every way!
The most impactful part of my information sessions is the bookcase analogy. It can be hard to get across, but when it does people are really affected by it. My favourite part of being a Champion is knowing that I am making a difference, getting the message out to people about the illness and reducing the stigma surrounding it. 
Recently I delivered 2 sessions back to back, which actually proved to be quite challenging as I had 50 attend the first session, then straight after 37 at the second. I managed by asking someone to assist me with facilitating and tidying up to make sure I was on time for the second Session!