Dementia Friends Champion Maggie Marsden shares some wise advice for other Champions out there: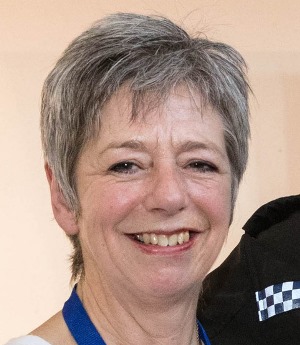 When I first became a Dementia Friends Champion I had the idea that there would be hundreds and hundreds of people just queuing up to become Dementia Friends. But like so many others I soon realised that wasn't the case. Most people are just getting on with their lives and don't give dementia much thought until and unless it touches their own lives. We can't know when that moment will come for anybody, so how do we make ourselves available at the right time? Not an easy question and there are no easy answers.
In the early days of Dementia Friendly Keighley there were two active and very passionate Champions, myself and my friend Sandra Kelly. We started by approaching groups such as Rotary, Round Table, Women's Institute etc. and offering them a session. It's a great idea to start with these groups because the response is good, as they're always looking for speakers for their regular meetings. We were encouraged by the impact of the Sessions on the participants and they often recommended us to other groups, which can be a great way to find new audiences. However we were very aware that we were not engaging with a large part of the community and that needed to be addressed.  
We approached the local Shopping Centre and asked if we could set up an information stand once a month. Alzheimer's Society, along with other local social services organisations, furnished us with information leaflets so we positioned ourselves in a very prominent place and spent three hours staffing the stall. At first people gave us a bit of a wide berth but as the public got used to our presence - and realised that we weren't going to go away - individuals started to approach us to ask what we were doing and ask for information. We offered Dementia Friends Sessions to everyone and picked up a lot of bookings that way. You might not be able to set up a stall like that, but you could ask places like libraries, shopping centres and cafes if you could leave Dementia Friends postcards or posters for public Sessions you're running.  (See the Top tips on promoting Dementia Friends at stalls and events resource on your dashboard. And if you'd like to know more about ordering Alzheimer's Society resources, take a look at this article.)
The important thing is not to give up. People have busy lives with pressure from many different areas. If you don't get a response from someone you've approached - or if you get a negative response - it might be that you've just hit that group at the wrong moment. It's not you, and it's certainly not the Session, which is a wonderful tool.  
If I can give you a bit of personal advice it would be to be flexible and to be creative in where and when you deliver your Sessions. And the one thing that has made all this easier for me is Sandra. It is always good to have another Champion to bounce ideas off, to pick you up when you are feeling down and to remind you that this is a valuable and worthwhile activity. You can connect with other Champions on the Champion's Exchange, attending Champion support events and by getting in touch with your local Dementia Friendly Community.