Alzheimer's Society hosts the Global Dementia Friends Network (GDFN), supporting other countries to develop their own Dementia Friends programmes. Over 60 programmes in 50 countries are currently members of our Global Dementia Friends Network and have collectively created almost 18 million Dementia Friends in all regions of the world.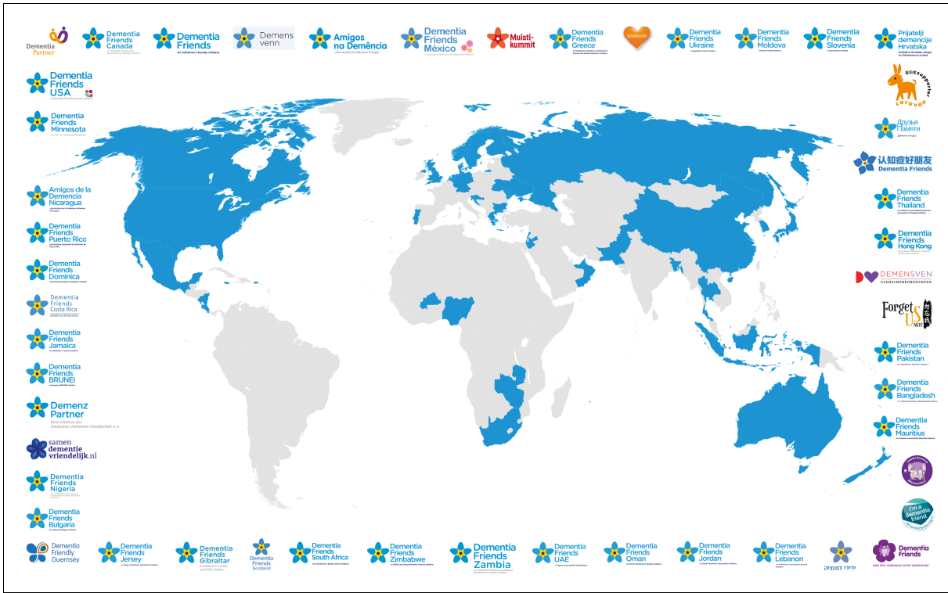 Every country's Dementia Friends programme is delivered in a unique way, depending on the cultural context and the size and capacity of the delivery organisation. Some countries choose to replicate the Dementia Friends programme exactly as in England and Wales, others adapt the materials to ensure the content is relevant to their local populations and some design their own brand and programme completely.

Your Champion account is for logging Dementia Friends created living in England and Wales but what if you have contacts abroad?  How can you spread the word?

Sanna Laakson has created an amazing 188 Dementia Friends in England.  She has also capitalised on her Greece and Finland connections through the international team here, having at the last count created 65 Dementia Friends in Greece and 53 in Finland, all logged on their respective websites! 

Here are a few words from Sanna:

I am originally from Finland, I trained as a Mental Health Nurse and I have lived in the UK for over 15 years working in nursing homes. I currently work part-time in the UK as a Dementia Nurse Consultant and spend some time of the year in Greece and in Finland with my 18 months old boy and Greek husband. I enjoy delivering Information Sessions and raising dementia awareness in the UK, Greece and Finland.  I did my initial Dementia Friends Induction in Woking in 2017.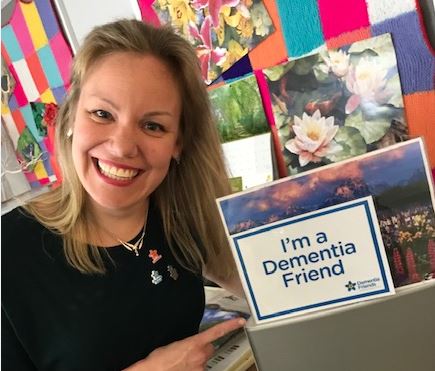 In terms of Finland I got in touch with the international team at Alzheimer's Society explaining that I was a Champion, speak Finnish, visit there regularly and would love to raise awareness of dementia there too.  They put me in touch with the Dementia Friends programme leads in Turku Finland and to cut a long story short I now deliver the Finnish programme in Finland and log these Friends there on the Finnish Dementia Friends website.  The Finnish Session is a little different to the one for England and Wales, for example our Dementia Friends are called Muistikummi, translated as 'memory godparents'.  The fifth key message example relates to a man who was putting chairs upside down – and they discovered he used to be a bicycle mechanic. The making cup of tea has changed to make a cup of coffee. Finnish people are known to drink a lot of coffee! 

On one of my stays in Greece a friend (who knew a dementia day centre manager), was keen to experience a Dementia Friends Session herself.  We organised one for the day centre staff, delivered in English; which led to another at the University Hospital of Thessaloniki.  I was then put in touch with the Greece Alzheimer's Association who as luck would have it had already been in contact with the international team at the Alzheimer's Society in UK to start the process for Dementia Friends in Greece.  This led to delivering more Sessions there which supported the Greek Dementia Friends being launched in February 2019.     

If you want to find out more about our international work or get involved please visit: alzheimers.org.uk/GDFN 

Or contact: dfinternational@alzheimers.org.uk