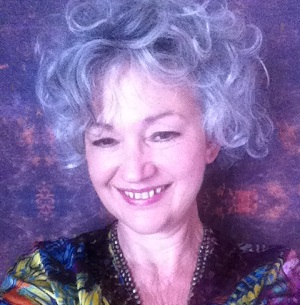 No, it's not the start of joke. Instead, it is exactly what happened to Dementia Friends Champion Alison Knox at one of her recent Sessions. She was surprised when a dementia specialist turned up to one of her Sessions. Alison tells us the story:
Recently I had just 1 participant show up for one of my Dementia Friends Session in Manchester.
He was a young man, with a distinct foreign accent, and he told me he was from Mexico. I was intrigued as to why he had registered for the session. Imagine my shock when he told me he is a neuroscientist, specialising in research into . . . dementia!
Gulp!!! . . . no pressure then!
He explained that as a Post Grad student at Manchester, he wanted to find out more about the 'human' side as he only gets to look at data and lab experiments.
We had a really great Session, just the two of us, and he was very engaged in the presentation material and especially the "emotional" aspects.
I took him through "bingo" and the "Who is right?" excercise.
At the end of the Session, he filled in his action card, accepted his badge and asked what I thought he could do to improve his understanding. I suggested he might find a local care home which supports those living with dementia, and offer his time on a voluntary basis. He seemed very enthusiastic about that idea, and promised to discuss it further with his lab colleagues at the University.
This was such a big lesson for me, as I am only trained to deliver the material provided, and I was initially feeling a bit "outclassed" by this smart young guy. However, what was provided for him in that Session was new information to him, and he will assuredly view his work with different eyes now.
Have you got a story you'd like to share with us? We'd love to hear it! Click here to tell us more.