Exploring the lived experience of Dementia Friends Champions: Poetic representation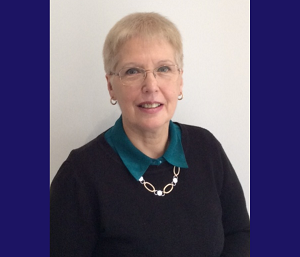 I am writing to share a summary of my research into the experiences of Dementia Friends Champions which is presented in an academic format and as research poetry. 
I undertook the doctoral study to allow me to give voice to, and explore more deeply, what it means to be a Champion, what it is like, what matters and what insights are gained from undertaking the role. This research aims to bring new understandings to an under researched area. 
The study allowed me to reflect and access individual experiences through narrative and storytelling. The analyse also provided opportunity to identify patterns, themes, connections, concerns, similarities and differences, that could inform and develop a better understanding of being a Dementia Friends Champion.  
It is important to me that the information is not confined to those working in academic fields but shared broadly and used to generate discussion and reflection. Research poetry provided a way of capturing the voice of the participants, the emotional content, metaphors and meanings expressed by them in a condensed way. I wrote the poetry from the words of the champions and from my insights as a researcher, to reach a wider audience in an accessible way. 
Raising awareness about dementia and turning understanding into action is something I feel passionate about. It has been shaped by my experience of caring for a relative living with dementia for many years, my work as an occupational therapist and being a senior lecturer in health and social care. I was aware that there was still limited knowledge about dementia particularly for people outside of health and social care settings and believed I could make a contribution as a Dementia Friends Champion 
Eleven Champions (eight women and three men) participated in semi structured interviews. The findings are outlined below:
Being a volunteer was important reflecting their commitment and they gained personal satisfaction from the role. 
As they delivered Sessions they encountered fear, stigma and limited knowledge about dementia but also experienced people's readiness to talk and a desire to come to a better understanding. 
They found the resources effective particularly the use of metaphors to represent and convey the impact of dementia. 
When engaging with people attending Sessions, they used and developed an extensive range of communication skills and the ability to manage challenging situations. 
They shared their experiences in setting up and delivering Sessions and the negotiation, organisation, time management and presentation skills needed for the role beyond the training they received.
They were emotionally affected as they revisited their own experiences and as they encountered people living with dementia and carers who were struggling and looking for guidance and support. Delivering the message that you can live well with dementia was challenging as they reflected on their relative's end of life care and heard the experiences of others. They gained a deeper understanding of dementia and developed new insights into their own experiences. 
Despite working alone they felt part of their local communities and also part of a bigger movement. Based on their experiences and the feedback they received from people attending Sessions they believed they were making a difference in raising awareness, changing attitudes and getting people to talk about dementia. 
They expressed concerns about the sustainability of the provision shaped by increasing needs, and identified the importance of reaching younger people. They shared the good things happening in local communities but also the challenges in gaining access to some organisations. They felt they had grown in understanding and had been changed by the experience. 
The thesis and research poetry book will be freely available later in the year.  
Acknowledgements
I would like to thank the Dementia Friends Champions who gave up their time and shared their experiences and Christine Sherringham (Dementia Friends Regional Officer – South East) for her support and encouragement.
Sandie Woods 
woodss3@lsbu.ac.uk