Like many of us, Champion Gina had missed holding face-to-face Dementia Friends Sessions while restrictions were in place during the pandemic. Recently though, she was able to hold an in-person Session. Here she shares how it went, and how those attending found the experience.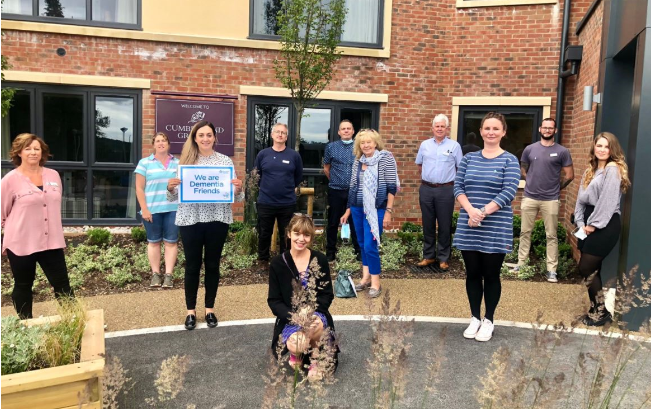 "After a long frustrating period, it was time to pick up the baton and go for it again.
It was 18 months ago I last ran a face-to-face Session, I've missed them so much. I was feeling nervous before, but within minutes it felt like yesterday since the last session!"
Gina says attendees were of course suitably distanced, but very happy to be connecting within the same space.
"It worked brilliantly and the energy in the room reflected that. Lots of engaging, and gratitude from everyone attending. 
Soon after the Session started, I felt exhilarated with the realisation at how connected I felt, how much I missed it, and how lovely it was to be in front of a live audience again presenting the vital and timeless the key messages."
Gina says it was 'a joy to be back sharing the key messages', and to hear the feedback from those in the room.
One new Dementia Friend said the Session was 'very engaging and interactive', stating "I was surprised how many people in the room already had personal experience with dementia. This friendly discussion would benefit literally anyone in any walk of life better understand a person living with dementia."
Thank you to Gina for sharing her experience, we're so glad to hear the Session went well!
We're here for any Champions looking to get back into face-to-face Sessions at their own pace. Do get in touch with your Dementia Friendly Development Officer if you need any support in doing so.