Julie's passion is photography, and recently she has been illustrating dementia through her work - her images representing the struggles felt by those living with dementia and their families. Today, Julie shares the inspiration behind her project.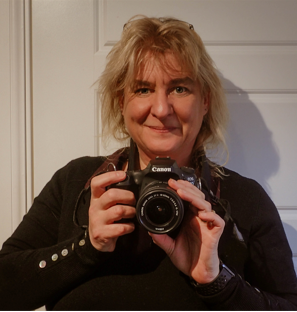 "I have been interested in photography for over 20 years. I can express myself through photography, capturing moments in time - hence calling myself Treasuring Timez Photography.
"I have worked with people living with dementia for many years. I used to deliver sensory interactive training and entertainment in care homes, this encouraged residents with dementia to engage with all their senses through storytelling, singing and listening to music – and I could see the joy they were experiencing. But I could also see the other emotions, the struggles, the fear, the anger. Not just from the people living with dementia, but the support workers and families too who see the effects of dementia first-hand. 
"I was inspired to do this particular project one day while sitting at work. I was watching and listening to two family members and a resident, it was what they were saying and how they were trying to communicate that triggered the inspiration to try and express this through photography. It made me realise that some families don't always understand the signs, and struggle to connect and communicate. 
"These images stuck in my mind, and I knew I wanted to illustrate and share the wide range of emotions people experience when affected by dementia through photography. 
"Some examples of how I represent this in my work are 'Behind the Cracking Glass' - I used a picture of my Nana, using a crackled glass outdoor lantern cover. This is the feeling of things being not quite right - a 'what is happening?' moment.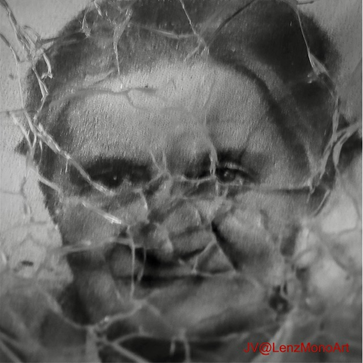 "For 'Shattered by Dementia' I used a broken indoor garden planter and a picture of my uncle, I represented the younger members of the family shattered by seeing the family member with dementia, the heart break, the broken soul, not knowing how to fix the problems.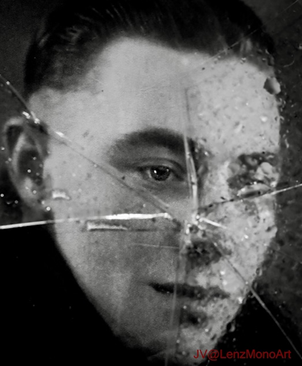 "For 'Drifting Through Fog' I used a picture of my husband's grandfather and a smoke machine. It represents the individual feeling that one moment the memory or vision is clear, the next it is full of fog… the 'in and out' of unclear memories and forgetfulness.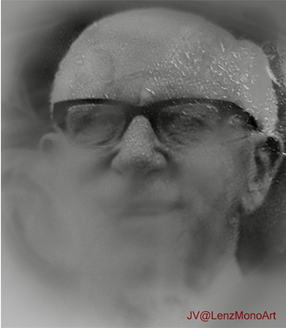 "I hope the images will help family and friends of people living with dementia to 'branch out' and fill the gap, to re-connect in a different way, like a new shrub joining two hedges together again. If people know the signs and how they could communicate with someone living with dementia, it may be easier for all parties."
Julie is currently putting together a presentation for a local camera club about her project and is aiming to reach even more people with her inspiring work this year.
Thank you to Julie, for sharing these poignant images, and the story behind them. 
You can view more images from the project on Instagram @Treasuringtimezphotography and @Lenzmonoart